Uniting the authentic and reliable content from India's leading law publisher with cutting-edge technology to create a powerful legal research resource, available at your desk or on the move.
Spend less time researching, and have more time to focus on crafting your arguments.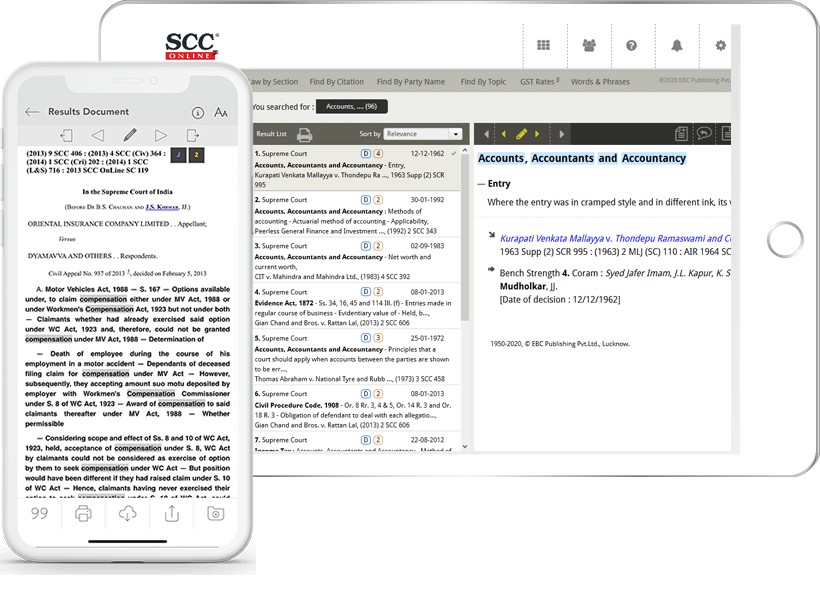 The Surest Way to Legal Research!™
Our legal research tool provides top quality information with an interface which makes research a quicker and more effective process.
More Than Just Content
Not just a Data Repository, the Features and Functions of Web Edition make your Legal Research more Productive.
SCC Online's User Friendly Dashboard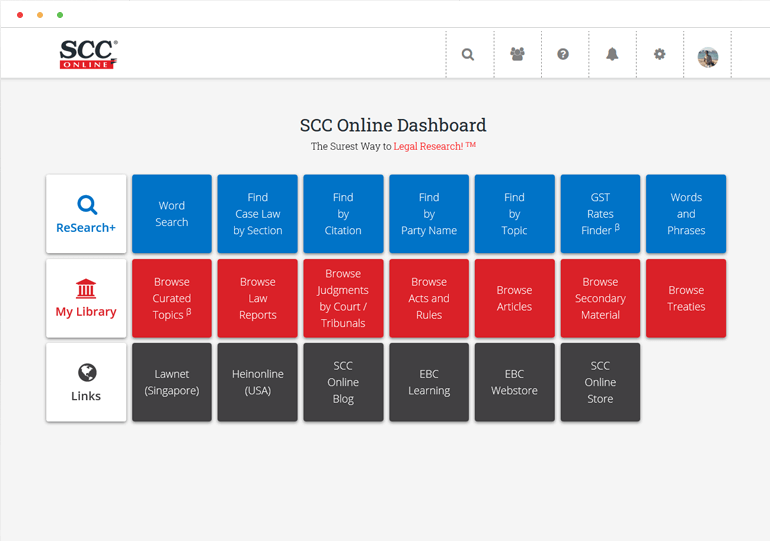 Use the Multiple Search Methods to find the most Relevant Results. Search by Keyword, Citation, Party Name, Act and More.
The Browse features allows you to sequentially view documents from Law Reports and read through them Page by Page.
SCC Online has partnered with the World Leaders in Legal Publishing to bring the best Legal Content directly to your Screen.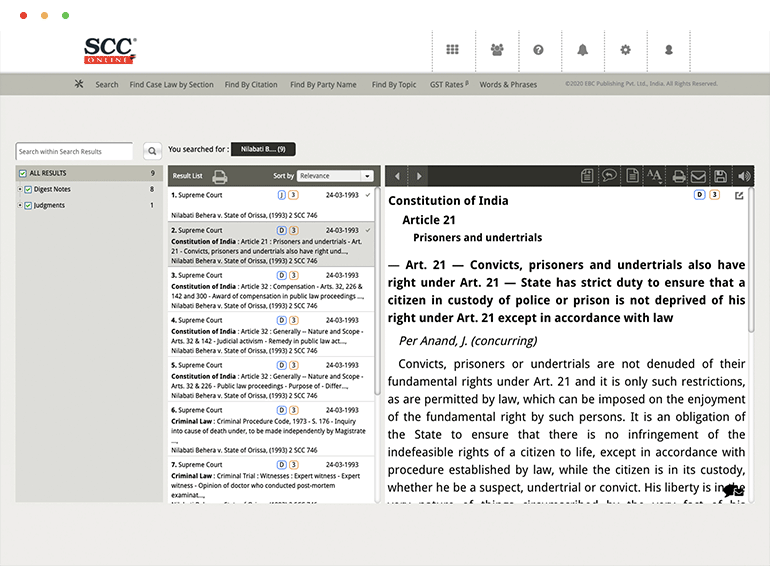 Digest Notes Database
Digest Notes contain judgments in a capsule form along with Party Names, Citations, Names of Judges, Bench Strength, Date of Decision and other Relevant Annotations. Why spend time hunting through lengthy judgments when an Expert Board of Editors has carefully curated Headnotes and Casenotes that enable you to find exactly what you're looking for? The Digest Notes then lead you directly to Full Text Judgments by simply clicking a link.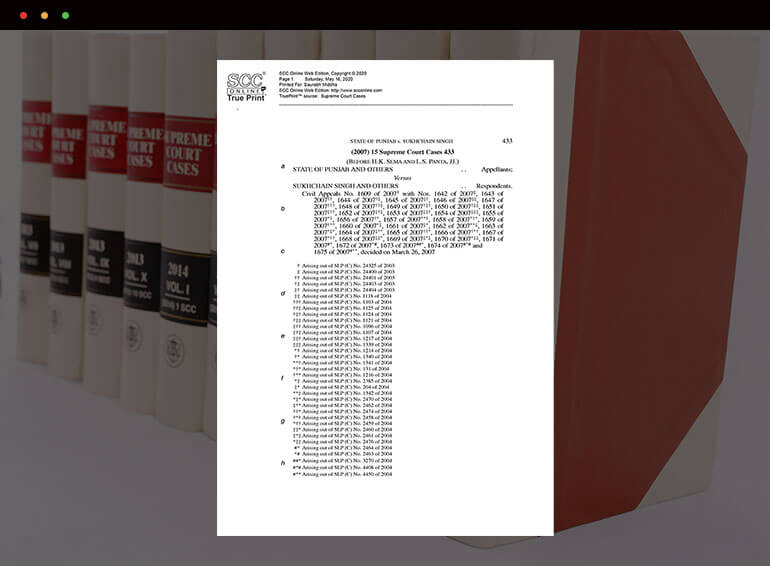 Trueprint™ Technology
With SCC Online®, you can easily Print, Email, Copy and Paste extracts of Judgments or Whole Cases. With our signature TruePrint™ technology you are provided with actual images of our own Law Report as well as other Licenced Law Reports when you request a print (.PDF). These TruePrint™ pages can be submitted to any court of law with confidence.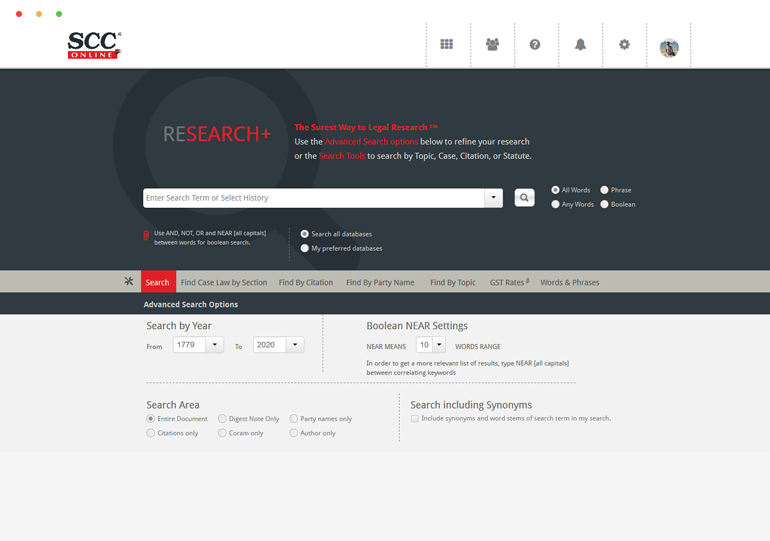 Powerful Search
Our Software Logic is optimised to vastly improve the relevance of your Search Results and our various Search and Filter options allow you to make the process more efficient. Make searches in Specific Databases, or Search by Topic, Section, Party Names, Citations or Statutes. Sort your results by Date, Party Names or Coram to find exactly what you're looking for.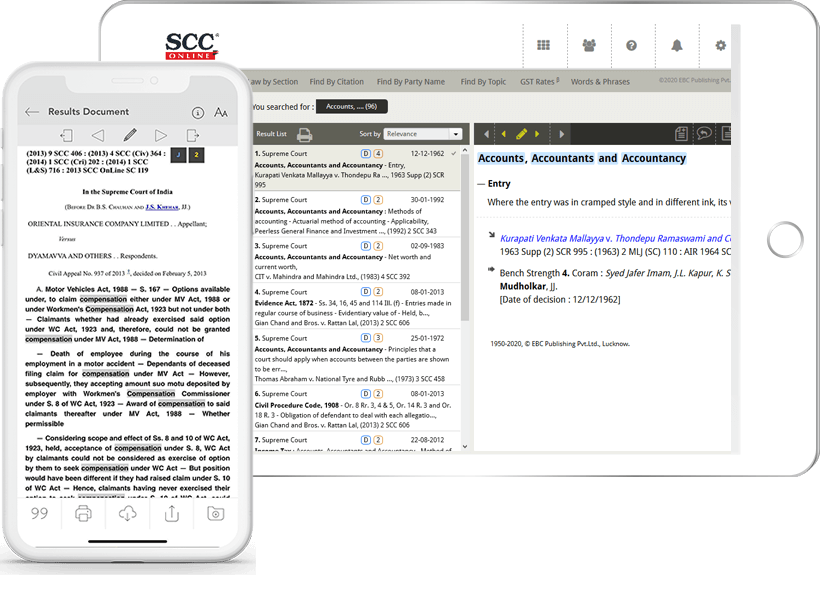 Accessibility & Mobility
SCC Online® Web Edition is hosted on the Internet, and allows for access to our databases from anywhere in the world. The Web Edition is device independent and platform independent and usable on – Windows PC, Macintosh, Linux or a tablet or mobile phone with internet capability. Our online payment gateway also makes it simple and convenient to purchase, renew or upgrade your subscription at any point of time.
MySCCOnline
Make Legal Research a more organised process with MySCCOnline, store documents in folders and prepare for e-filing with the Case Compilation.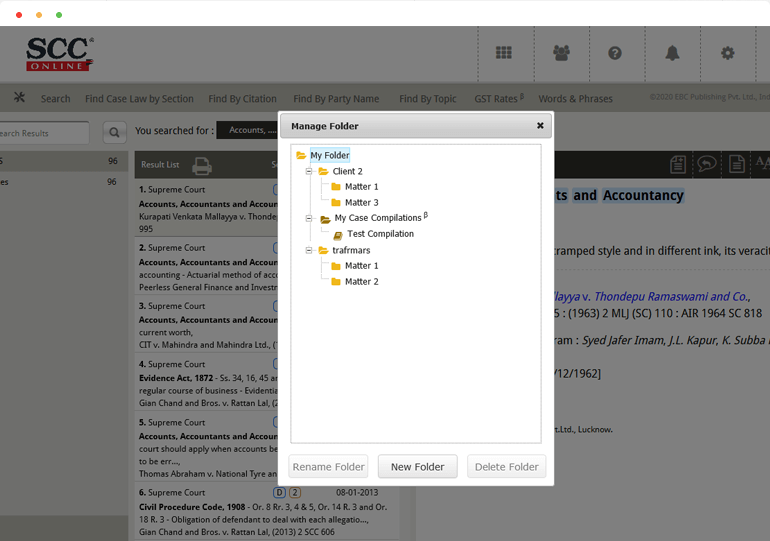 Folders
Create your own folders, with your own folder names, and retrieve your research at any time from any computer using your SCC Online login. Avoid printing all your research and work on multiple matters at the same time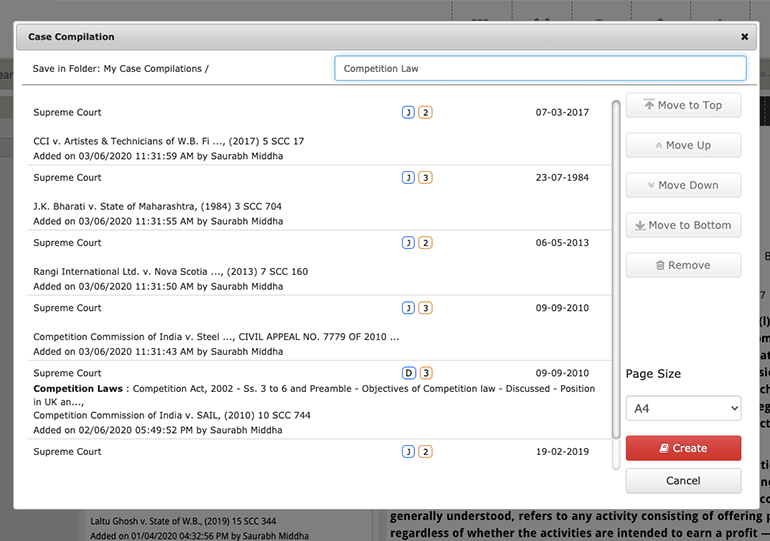 2. Case Compilation
Case compilation lets you organise your research and convert it into one consolidated document with an automatically generated index that allows you to make notes online as well as download a PDF of your completed compilation for submission in court.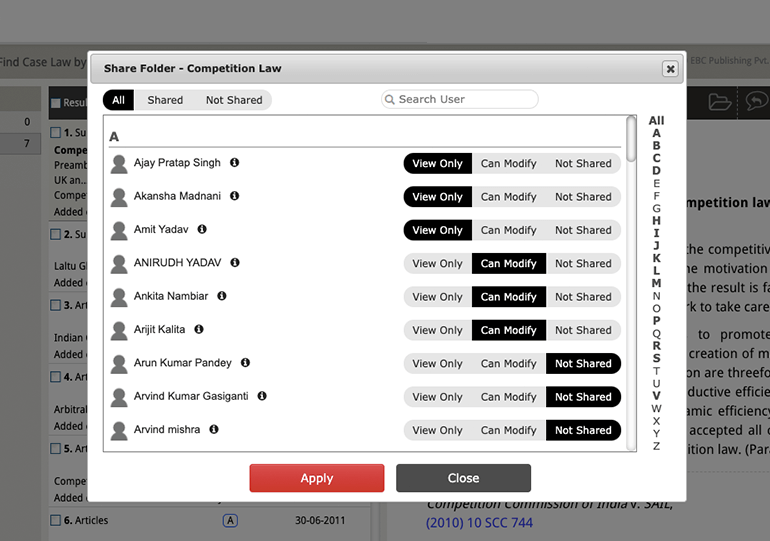 3. Shared Folders (Group User)
Work Collaboratively with your colleagues with Shared Folders. Have multiple contributors to matters and be able to track changes made by others.
CLICK HERE to Subscribe SCC Online® Web Edition