Fill in the form below to apply for this course
The EBC Learning — Bennett University, Mastery Certificate in Advanced Corporate Law is a course like no other. Taught by industry experts and professionals, it is a comprehensive and rigorous course on corporate law that gets you ahead covering theoretical, critical and practical training in corporate law.
You can enroll now for this 6 months offline course and book your seat before enrollment ends on 30th June 2022.
Classes will be conducted in the Bennett University Campus, Greater Noida.
The course includes:
70+ On-Campus Live Classes with Recordings for Later Access
20+ Expert Faculty
550+ Video Learning Materials
15+ eBooks on EBC Reader
Access to 100+ Case Law
15-20 Hours Reading Engagement Per Week
Industry Expert Lecture Webinars
Curated Mock Exercises for Hands-on Training
Personalized Feedback on Assignments
500+ MCQ Assignments
Recommendation Letter
Personalized Mentoring
Mastery Certificate co-certified by EBC Learning and Bennett University
100% Placement Assistance with our Internship & Placement Partners 
The course covers the following topics :
Company Law
Mergers & Acquisitions
Insolvency
Corporate Assets Valuation under IBC
Competition Economics
Law of Partnership
Limited Liability Partnership
Contract Drafting & More
Important Dates:
| | |
| --- | --- |
| Last date to Enroll | 30 June 2022 |
| Course start date | 11 July 2022 |
| Course duration | 6 Months |
| Course End date | 15 December 2022 |
| Assignment deadline | 15 January 2023 |
Classes will be held in the evening, about 1-2 per week
Table Of Contents:
Course Path: 
1) MASTERY CERTIFICATE IN ADVANCED CORPORATE LAW
This is a comprehensive and rigorous instructor-led course on corporate law. The enrolled students will have to attend approximately 70+ live sessions in addition to several self-paced modules on corporate law.
2) ANNEX: CONTRACT LAW, LAW OF AGENCY
Study quasi-contracts and specific contracts — indemnity, pledge, bailment, agency and guarantee.
3) ANNEX: CONTRACT DRAFTING ESSENTIALS
Learn the essential skills for drafting and vetting contracts.
4) ANNEX: CONTRACT LAW, LAW OF PARTNERSHIP
Understand the legal concept of partnership relations, formation of a partnership, contents of a partnership agreement, onboarding of partners, rights, duties, and liabilities of partners.
5) ANNEX: LIMITED LIABILITY PARTNERSHIP (LLP)
This is an exclusive course on LLP, its structure and organization, formation, and management of the business.
6) ANNEX: DUE DILIGENCE ESSENTIALS
Learn the importance and method of undertaking a due-diligence exercise through illustrative case studies.
7) ANNEX: COMPANY LAW MOD 1: INTRODUCTION TO COMPANY LAW
This module deals with the origin of companies, essential features, types of companies, promotion and incorporation.
8) ANNEX: COMPANY LAW MOD 2: PROSPECTUS, SHARES AND DEBENTURES
This module deals with shares, debentures, issues of securities and prospectus.
9) ANNEX: COMPANY LAW MOD 3: DIRECTORS & KEY MANAGERIAL PERSONNEL
In this course, we learn about the board of directors and key managerial personnel
10) ANNEX: COMPANY LAW MOD 4: MEETINGS
Learn about the structural and compliance requirements for meetings under the Companies Act. The course explains the meaning and definition of 'meetings' and the classification of meetings under the Companies Act.
11) ANNEX: COMPANY LAW MOD 5: WINDING UP
The course covers the winding-up process for a company. In particular, the reasons for winding up, petitioners for winding up, summary procedure, liquidator, and dissolution.
12) ANNEX: INSOLVENCY ESSENTIALS
This course on Insolvency Essentials covers the objectives and key terms under IBC. It is a hand-held guide covering initiation of corporate insolvency process, resolution process and liquidation process.
13) ANNEX: INSOLVENCY — IMPORTANT CASES
This course covers the key cases in Insolvency and Bankruptcy Law.
14) ANNEX: FILING AN INSOLVENCY PETITION
Learn how to file an insolvency petition, whether as a financial creditor, operational creditor, or corporate applicant.
15) ANNEX: CORPORATE ASSETS VALUATION UNDER IBC
Learn how to conduct corporate valuations in an IBC scenario. The course covers several valuation approaches like Market Approach, Income Approach, Asset Approach, etc.
16) ANNEX: ECONOMICS IN COMPETITION LAW
Learn about the different nuances of economics in relation to competition law.
By regulating corporate anti-competitive behavior, competition law aims to maintain market competition. In this course, we study the Competition Act, 2002.
18) ANNEX: TRANSACTING MERGERS & ACQUISITIONS
Learn all about the different stages, documents, agreements and other practical aspects of transacting an M&A.
INTERNSHIP & PLACEMENT PARTNERS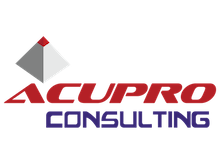 Acupro Consulting, Gurugram, Hyderabad
Animesh Sinha & Partners, Delhi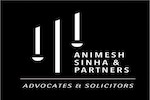 Finvox Analytics, New York, Singapore, Gurugram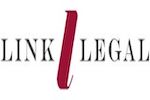 LinkLegal, New Delhi, Mumbai, Bengaluru, Hyderabad, Chennai
Techlawlogi Consulting LLP, Bengaluru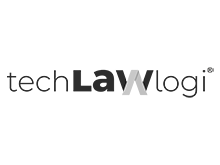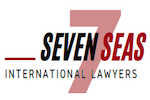 Seven Seas LLP, Delhi, Kolkata, Ranchi, Dehradun, European Union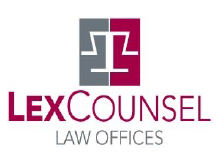 LexCounsel, New Delhi, Chandigarh and Bhubaneswar, Odisha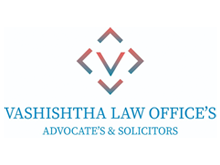 Vashishtha Law Office, Delhi
100% Placement Assistance with our Internship & Placement Partners
Share your details to know more